Simplify your SREC Payment experience and say goodbye to waiting on checks and payment delays, and say hello to seamless and secure fund transfers. We are excited to introduce an effortless way to receive ACH payments directly to your bank account through CSG's customer portal! Launching in August 2023, CSG's customer portal keeps track of your application status and payments all in one place. We can send automatic payments for your SRECs directly to your bank account using our secure connection with Plaid.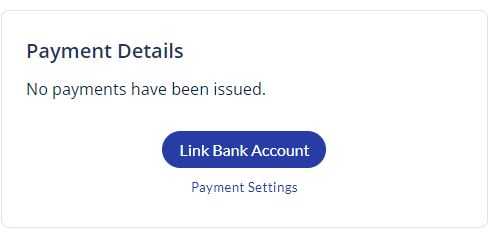 Why should I sign up to receive ACH Payments?
Key benefits to linking your bank account for ACH payments include:
Instant ACH SetupFaster Payments: Get paid faster with ACH transfers. By using Plaid, your funds will reach your account swiftly, enabling you to access and utilize your money without delays.

Top-notch Security: Plaid employs bank-level security measures to ensure your sensitive information is always protected. Rest easy knowing that your data is encrypted and handled with the utmost care.

Seamless Integration: Our user-friendly interface makes it incredibly easy to link your bank account with Plaid. No technical expertise is required.
How would CSG pay me through the customer portal?
We use Plaid to make direct payments into your chosen bank account. When in the Payment Settings you will be able to link your bank account. Plaid creates a secure connection to your bank account while still protecting your sensitive information.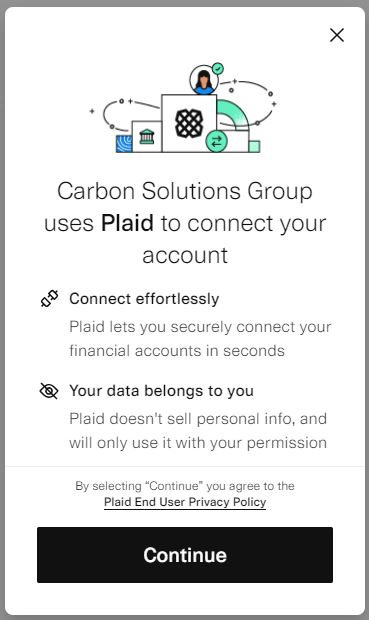 When would I receive my payment via ACH?
ACH payments get put on a 5-day hold for processing once initiated. CSG will send an email confirmation that the ACH has been initiated.
What is Plaid?
Plaid is a financial tech company that acts as an intermediary link between your bank account and the CSG Customer Portal. When you link your bank accounts to an application that uses Plaid, Plaid takes the account logins you provide, encrypts the financial data requested (such as account routing information), and then supplies it to the application with a secure connection. Plaid obscures your login data to protect you, only sharing the information that you choose.
Is Plaid Safe?
CSG understands the concern about allowing access to their bank accounts, and with good reason. Everyone wants to keep their finances secure. That is why CSG chose Plaid. Plaid's privacy policy states that they will never sell or rent personal information, and they only share data with the companies you've allowed permission. Plaid also takes care to ensure that your information stays secure from attempts from malicious parties to access and steal access.
Plaid relies on data encryption, cloud infrastructure, multi-factor authentication (MFA), 24/7 monitoring, and independent security testing to keep your data protected.
Do other companies and banks use Plaid?
Yes! Plaid is ranked as the 5th largest fitech company by Forbes in 2023. Plaid serves:
More than 3,000 apps
More than 10,000 financial institutions
25% of US adults
Popular Plaid apps for individuals & businesses:
Venmo
Paysafe
Robinhood
Upstart
Coinbase
Carvana
EllieMae