To report your production please go visit our Self-Reporting Generation Form
Form Instructions:
Please click the link above or select "Self-Reporting Generation" from the form type
Subject Line: Please input "Self-Reporting"
Description: Enter the system address and any notes you may have.
Self-Generation ID Code: This should have been sent to in your initial instruction email and included in the monthly reminders. It should start with "NON" If you do not have your Code, please include your system address in the Description.
Meter/Inverter Read Date: This should be the date that you recorded the production
Meter/Inverter Reading: This should be the total lifetime energy produced by your system as of the date of the reading (see instructions below for locating that number).
Meter/Inverter Metric: Typically this will be kWh(KiloWatts hours), it could also be MW or Watts
If you are unsure of your reading please upload a photo of the screen and we can help you.
Reading Production:
To complete a manual reading, observe the digital display of your meter and identify the numerical value (see the attached example) with the metric (typically kW, MW, or Watts). This will be your system's latest lifetime reading. We are needing that value and the metric.
Example 1:
The example below is of an inverter that captures production. This meter displays a lifetime reading of 216.3 kWh.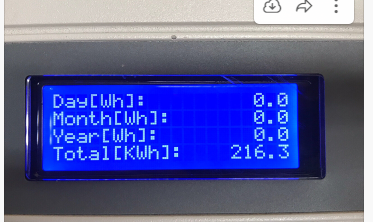 Example 2:
The example below is of a solar dedicated meter (separate from the utility meter). This meter displays a lifetime reading of 15170 kWh.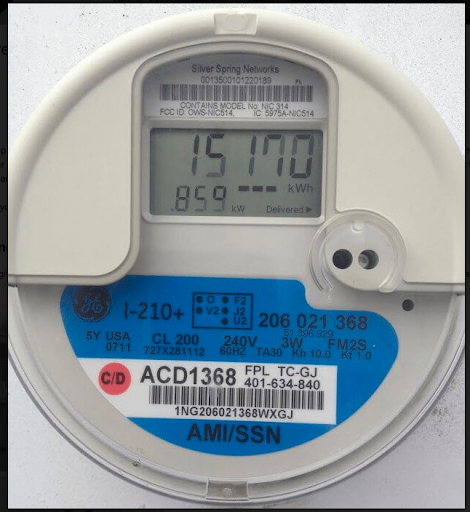 Meter Roll Over: Many meter models like the one above will "roll over" when it reaches six digits or 999,999 and the meter will next report 000,000. While our system allows for and corrects rollover to the correct amount it is best practice to report on the actual lifetime production so the correct number to submit would be 1,000,000.